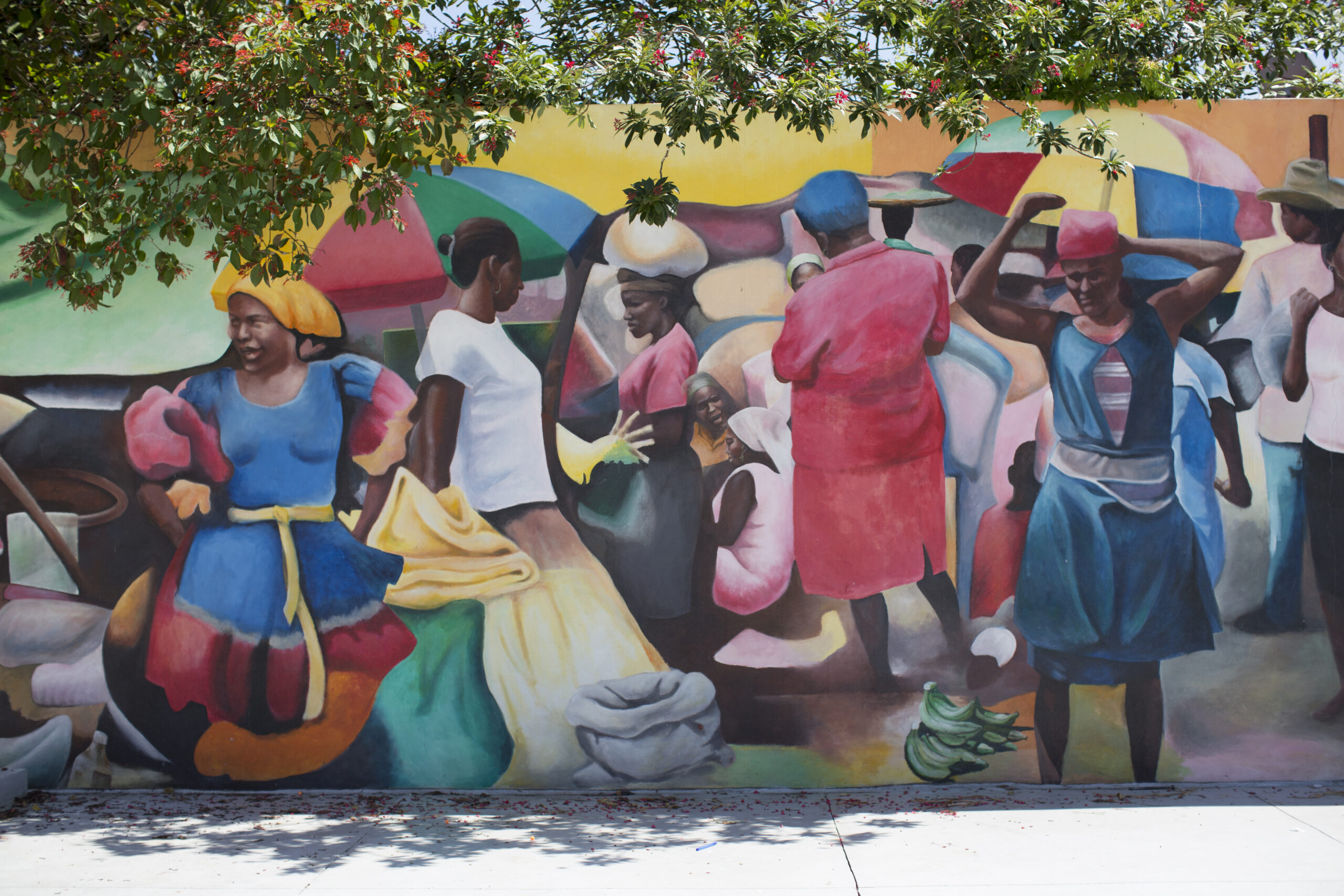 Photo courtesy of the Greater Miami Convention & Visitors Bureau. 
27 MAR

MIAMI FOUNDATION'S OPEN FOR BUSINESS ANNOUCES $3.8M INVESTED IN 170 HISTORICALLY UNDESERVED SMALL BUSINESSES, SECOUND FUNDING ROUND NOW AVAILABLE
Three funding opportunities open through support from Wells Fargo
MIAMI, March 28th, 2023 – The Miami Foundation, one of the largest philanthropic institutions in South Florida, announced today new funding opportunities available through the Miami Open for Business program, which supports historically underserved small business owners in Miami-Dade County with asset building, powered by a $20 million grant from Wells Fargo. To date, together with community-based lending partner, Partners for Self Employment, this program has already deployed $3.8 million to 170 underserved small businesses and nonprofits.
As women- and minority-owned businesses report having lower levels of access to financial institutions, with four in ten entrepreneurs of color not applying for loans due to fear of rejection, the Open for Business program is a necessary investment for small business/nonprofit owners to feel empowered to growing their assets or footprint in Miami-Dade.
Eligible nonprofits and small businesses can now apply at miamiopenforbusiness.org for three unique funding opportunities: Microgrants for Technology or Equipment, Asset Building Loans for Entrepreneurs (ABLE) Fund, and Collective Real Estate Ownership (CREO) Funding. The microgrant applications for technology or equipment close on May 31. ABLE loan applications are welcome through December 1. CREO applications are due on the 15th of every other month (Apr, Jun, Aug) with decisions finalized by the end of the following month (May, July, Sept).
The Miami Foundation also announced its awards to 170 businesses and nonprofits, including the real estate awardees, from the first funding round, supporting multiple sectors including civic engagement, education, health and wellness, community services, and more, with grants and loans totaling over $3.8 million. Half of the small business recipients are vendors from the Hialeah Opa Locka and Tropicana Allapattah flea markets, both of whom suffered disruptions to their facilities in 2022.
"In any community, small businesses are the anchors," says Jason Tapia, principal and lead architect of Building Center No 3, an award-winning local architecture firm that is using CREO funding to co-purchase shared office space in the Allapattah community alongside two other small business recipients. "This opportunity gives me a chance to think about what the next 10-20 years looks like in terms of my practice and relationship to the community."
Miami Open for Business is funded with a $20 million grant from Wells Fargo and supports small businesses and nonprofits to build generational wealth and resilience through the purchase and ownership of critical business assets, such as property, equipment and technology. "Small business ownership is a key path to financial success for many individuals, and Miami's vibrant economy depends on the strength of the small business community," said Jenny Flores, head of small business growth philanthropy for Wells Fargo. "We see our funding as catalytic to creating more access to capital, and we're proud to collaborate with the Miami Foundation to offer ways for small business owners to focus on long-term growth."
Basic eligibility requirements for Miami-Dade nonprofits and small businesses to apply include being owned or led by an individual(s) from a historically underserved background (i.e., Black, Latino, LGBTQ+, veteran, person with disabilities) and in operation for at least 2 years. Microgrant and loan applicants must earn less than $1 million in annual revenue. Additional eligibility requirements are mentioned at miamiopenforbusiness.org. Applicants who did not receive funding during the first round are able to apply again during this round.
"Small businesses are the lifeblood of our economy here in South Florida, and as one of the most diverse communities in the world, we need to make sure that historically underserved and minority business owners are able to thrive" says Rebecca Fishman Lipsey, president and CEO of The Miami Foundation. "Wells Fargo made a transformational investment in our community through the Open For Business initiative, and we already see the impact it is having on the first grant partners and our community at large."
If you wish to learn more about the initiative and application requirements, please visit miamiopenforbusiness.org or contact [email protected].
About The Miami Foundation
The Miami Foundation builds the philanthropic, civic and leadership backbone for Greater Miami. Since 1967, the Foundation has invested $505 million to strengthen our community with partnerships and contributions from more than 1,000 fundholders and 35,000 donors. The Miami Foundation, which currently manages more than $427 million
in assets, mobilizes donors, nonprofits, leaders, and locals to set a bold vision for our community's future and to invest in a stronger, more equitable, more resilient Greater Miami. Learn more at MiamiFoundation.org.