Longtime Miami Gardens restaurateur remodels and relaunches her family-owned spot, with support from ABLE loan and microgrant funding
Rolanda Benjamin has been a proud Miami Gardens resident for over 25 years. With her love for food, passed down from her mother's talent as a chef, combined with a formal business education, she owns and operates
Lovely's
, a catering and takeaway fast casual restaurant in the heart of Miami Gardens that mixes all of South Florida's best flavors.
Her restaurant has been growing in popularity, and was even recently featured in a viral TikTok about where to find small, local Black businesses. "Recently some people came all the way from Chicago! It means something to see them travel here to specifically visit us," she shares about recent customers.
During COVID, Rolanda partnered with the County's emergency relief program to deliver thousands of meals to students and families.: "The irony is we were actually doing more business during COVID because of all the deliveries."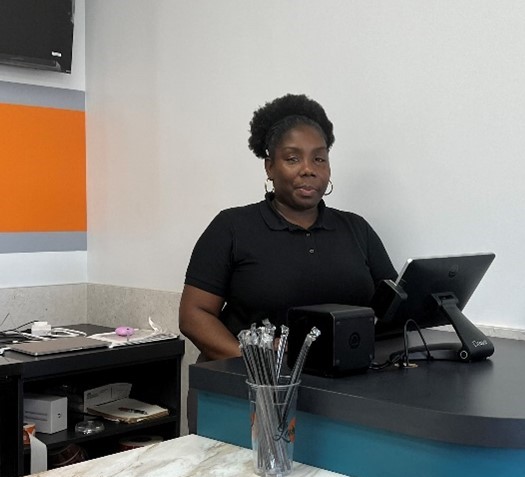 Lovely's is a Miami Dolphin community partner and that allowed the restaurant to regularly cater meals for the Miami Dolphins and last year, when Formula 1 came to Miami Gardens and the Hard Rock Arena, she was again connected to an opportunity to provide meals at scale. "
It's great when the players specifically request my meals!
" she jokes about the taste and quality of Lovely's food.
One day, however, Rolanda's restaurant was devastatingly vandalized, likely due to increasing attention on the business. Unexpectedly, she needed to immediately remodel the façade and replace key appliances. She has since installed a security system, cameras, and accordion garage doors to protect the restaurant at night. And she wasn't going to let this obstacle discourage her from bouncing back.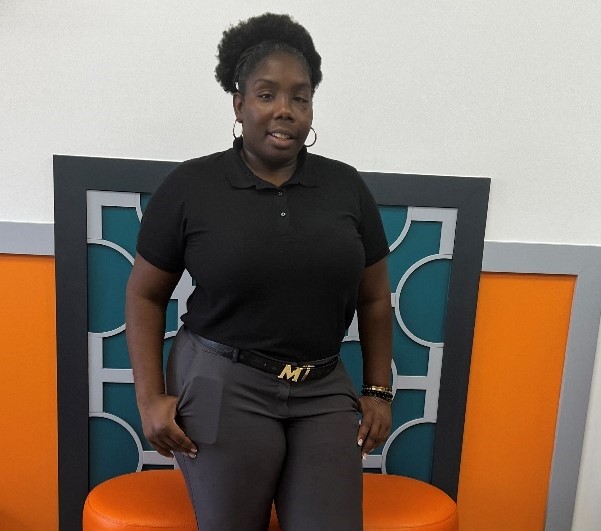 When she started to look for financing for the renovation, however, the typical avenues weren't panning out. "
We looked at banks, SBA, EIDL, everything,
" but weren't having luck, and it often wasn't their business financials that were the issue. "
I had been self-funding the business for so long, and never taking out a loan, it started to affect my personal credit and expenses.
"
Earlier this year, Rolanda discovered the Open for Business ABLE loan by word-of-mouth. The loan can be used for remodeling, has a low 3% interest rate, and adopts a more holistic underwriting process that includes personal and business credit, but also looks at a variety of other business success factors.
"Applying for the loan with PSE and Gilda came at just the right time," Rolanda shared emotionally. "When she started coaching me through the application and could tell I was overwhelmed, she immediately stopped and encouraged me to pray."
Several months later, with fresh coats of paint, an electric-to-gas conversion, and new digital POS and ordering system, Lovely's is beaming with excitement, flavor, and optimism. "We just launched an all-new brand with matching colors and are increasing our engagement on social media.
This is just the beginning of a rebirth."